Dredging
At Huron Pointe Excavating we are focused on providing high-quality dredging service in Harsens Island MI, with a emphasis on customer satisfaction. We have worked in Michigan for over forty years. Our quality customer service will ensure that your experience with us is exceptional and pleasant. Unlike other marine excavation companies that are difficult to reach, we pride ourselves on our quick response times and quotes for providing maintenance on docks, seawalls, and marinas that maximize their lifespan while saving you money. Protecting your property from the potential damages of sea-water requires skill and knowledge, our team has worked extensively along the lakes in Michigan.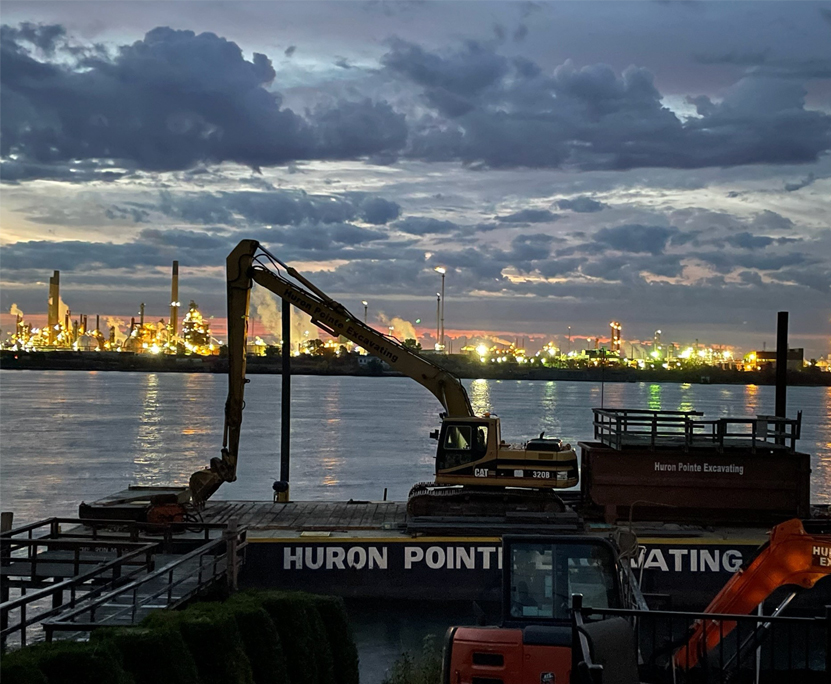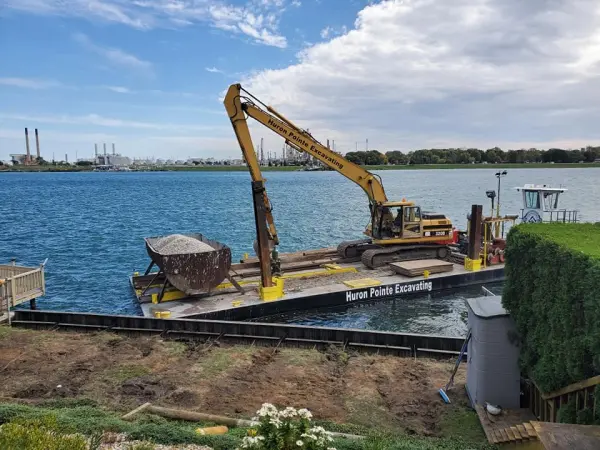 Our Excavation and Site Work Services Include:
Marine Construction & Seawalls
Docks, Davits, & Piling
Boat House Footings & Foundations
Sewer Lines & Sewer Pumps
Water Lines
Boat Ramps, Boat Wells, & Boat Hoist
Grinder/Lift Pumps
Dredging
With a wide range of options to choose from, we're sure you'll be happy working with us. View our gallery around our website and imagine what we might do for your project, large or small. Choosing the right marine contractor is very important, and our staff is prepared to demonstrate our passion for professionalism and superior workmanship. Our seawalls are engineered and constructed to the industries most stringent quality standards, and we stand behind our craftsmanship and products to ensure that you are 100% satisfied. Please contact us to discuss your ideas and questions.
Quality Dredging Service, Reliability, & Affordability
We have the equipment, the talent, and the experience to get your job done right… And our quality dredging services will ensure that your experience with us is exceptional and pleasant. For over forty years, Huron Pointe Excavating has provided high quality service and workmanship at a competitive price. Our dock builders are well versed in the world of marine, and we have the ability to provide you with the latest techniques and quality workmanship that's second to none. For seawall installation and repair to dock construction and dredging services, we are a full service seawall construction and maintenance company that are more responsive than anyone else in the industry you are looking for quality service, reliability, and affordability look no further than Huron Pointe Excavating. Contact us at (586) 563-8827 to request an estimate.