 Seawall & Sheet Piling
Huron Pointe Excavating specializes in installing and modifying seawalls and sheet piling throughout Michigan. Our seawalls are designed to protect your home and land from erosion and surge flooding. We work with a variety of commonly used materials for seawalls and can help you make the right choice depending on your needs and environment. Dock Construction
Our marine contractors will build your dock or pier to the highest standards of quality to ensure long-lasting results. Each dock is customized to fit our customer's needs and location; we only build with extra framing, support, and heavy marine hardware secured with quality materials.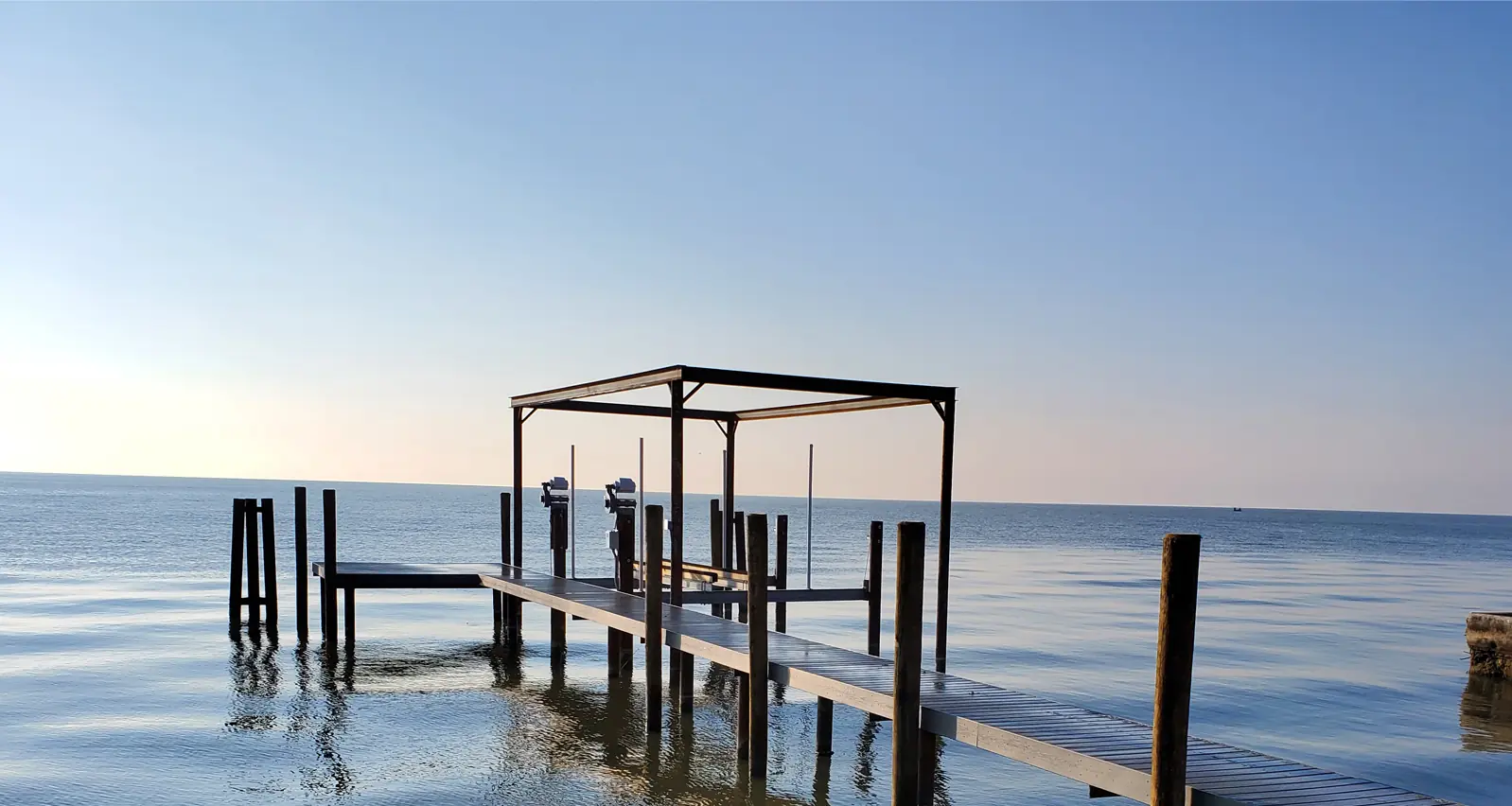 Hoist Installation
Huron Pointe Excavating has the experience and heavy equipment needed to install or remove your boat hoist. Our large barge takes on the heavy lifting, while our crew maintains the highest level of safety and efficiency. Our services offer a variety of sizes and styles to fit alongside your dock. Marine Construction
We specialize in marine construction projects throughout the inland waters of Lake St. Clair. If you live on a waterfront property in Harrison Township, Algonac, New Baltimore, Saint Clair Shores, Macomb, or Grosse Pointe, it's essential you hire a marine excavation contractor who can is responsive, reliable, and accurate. That's where the team at Huron Pointe Excavating comes in, contact our office today to learn how we can help protect your waterfront assets. Dredging
At Huron Pointe Excavating, we also perform high-quality maintenance dredging services for boat slips. Over time, boat slips can accumulate silt and become shallow. Maintenance is key; maintaining a proper depth can keep your boat slip functioning properly.