Every successful project starts with proper marine excavation and site work, and we've built our reputation on ensuring that your project gets done correctly, on time, on budget, and to your exact specifications.
If you live on a waterfront property in Harrison Township, Algonac, New Baltimore, Harsen's Island, Saint Clair Shores, Macomb, or Grosse Pointe MI, it's essential you hire a marine excavation contractor who can is responsive, reliable, and accurate. That's where the team at Huron Pointe Excavating comes in.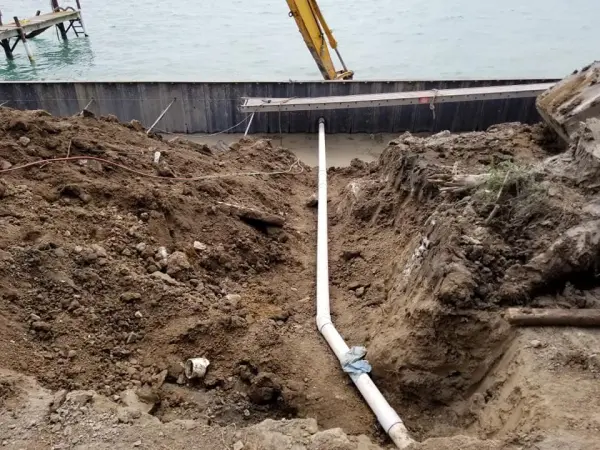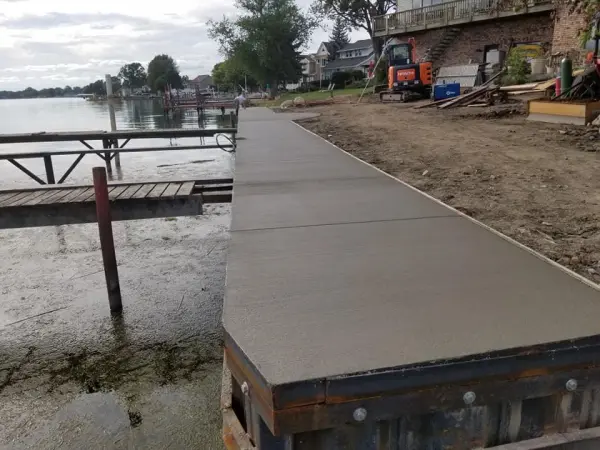 For over 40 years, Huron Pointe Excavating has provided high quality service and workmanship at a competitive price.
Whether you need new foundation repairs or marine excavation, we have the expertise needed to provide a wide range of services:
Sewer Lines & Sewer Pumps
Grinder/Lift Pump
Dredging & Debris Removal
Water Lines
Huron Pointe Excavating Has Your Affordable Marine Excavation Needs All in One Place.
While many in the marine excavation industry are hard to reach, we pride ourselves on our quick response time and are always ready to discuss your project and provide you with a quote. We have the capability of working on both small residential and large industrial/commercial projects, tackling some of the toughest job-site complexities. Our crew provides consistent quality in both creative decorative finish, as well as the basis for a flawless foundation.
Boathouse Foundations
Our services include performing hydro-excavation and dredging. Boathouses over the water are always susceptible to movement, so we always make sure the structure acts as one. The foundation of each structure is installed to commercial standards for boathouses, docks, and boat lifts. Our new technology products are used to produce strong, long lasting, and low maintenance structures for recreational use.
Sewer/Water Lines & Drainage Systems
The professionals at Huron Point Excavating provide clients with a variety of water, sewer, and drainage installation and upgrade services. The team ensures that each and every installation or upgrade projects is completed with the highest quality materials and workmanship while staying on schedule and budget.
We will perform connections to town or municipal sewer and water lines, as well as specialize in installing complete drainage systems for various properties. Our services meet the state of Michigan's required standards for clean discharge and groundwater, so you can only expect quality when it comes to our team.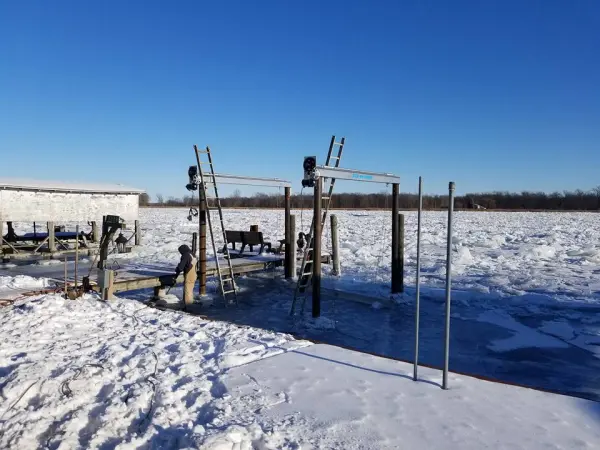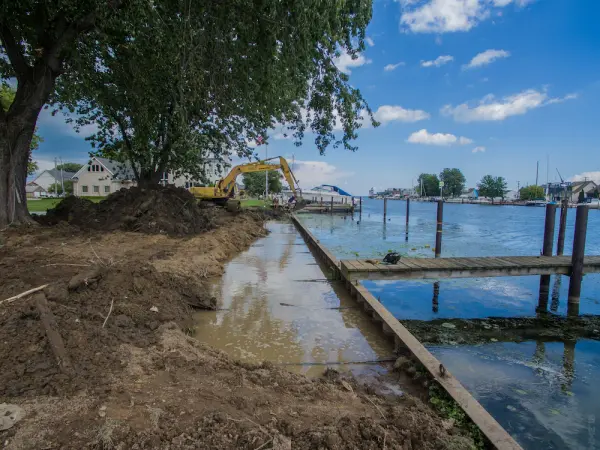 We understand that Michigan's growth and viability depends on a sound infrastructure, and storm water management is a critical component to ensure the long-term success of our structure.
We offer a wide range of storm drainage products to meet the critical demands of our communities, from culverts to drains and sewer pumps – we have a solution.
See Our Work
Contact us today for any of your marine excavation or foundation repair and installation needs. We strive for timely, personal, and excellent excavation & site work service for all of our clients, no matter the size of the job required.  We service Harrison Township, Algonac, New Baltimore, Saint Clair Shores, Macomb, Grosse Pointe, and the surrounding Southeast Michigan cities.